Walnuts are added in chocolates, salads, cakes, breads, cookies and fudges. They have little bitter taste, but still used in many bakery products. This has numerous culinary with health, skin and hair benefits.
 Walnuts can add to your glowing skin and body.  They are also added in many makeup and skin care product, due to its rich nutrients and vast benefits.
USDA Nutrition Chart Of Walnut:
English Walnuts

Nutrition Facts

Serving Size 1 oz (14 halves)

Amount Per Serving

Calories from Fat 166

Calories 185

% Daily Values*

Total Fat 18.49g

28%

Saturated Fat 1.737g

9%

Polyunsaturated Fat 13.374g

Monounsaturated Fat 2.533g

Cholesterol 0mg

0%

Sodium 1mg

0%

Potassium 125mg

Total Carbohydrate 3.89g

1%

Dietary Fiber 1.9g

8%

Sugars 0.74g

Protein 4.32g

| | | |
| --- | --- | --- |
| Vitamin A 0% | | Vitamin C 1% |

*

Percent Daily Values are based on a 2000 calorie diet. Your daily values may be higher or lower depending on your calorie needs.

Nutrition Values are based on USDA Nutrient Database SR18

9%

of RDI*

(185 calories)

Calorie Breakdown:

Carbohydrate (9%)

Fat (83%)

Protein (8%)

* Based on a RDI of 2000 calories
Recommended Serving Of Walnut:
You can eat 1ounce of walnuts every day.
1 oz = ¼ cup = 12 to 14 halves, depending on the size.
Here Are The Top Health Benefits Of Walnut:
1. Healthy Heart:
Walnuts have omega-3 fatty acids required for good cardiovascular system. Eat few walnuts to reduce your high blood pressure and bad cholesterol. This can also stimulate Good cholesterol production and benefit the heart.
2. Healthy Brain:
The Omega 3 Fatty acids obtained from Walnuts are good for healthy brain. Eat food high in Omega 3 fatty acids for smooth nervous system and good memory.
3. Breast Cancer:
Eat few walnuts each day to lower the risk of breast cancer. Hence, this also reduces and prevents the risk of Breast Cancer.
4. Bone Health:
Walnuts contain fatty acid- alpha linolenic acid. This acid maintains healthy bones and makes them grow stronger and healthier. Consume omega 3 fatty acids to reduce inflammation chances and keep the bones strongest for longer time.
5. Better Sleep and Stress:
Walnuts are rich in melatonin that induces good sleeping patterns. Omega 3 fatty acids can also maintain the blood pressure to relive stress.
6. for Pregnancy:
Expecting mothers must consume walnut daily. Walnut includes Vitamin B Complex groups such as folates, riboflavin, thiamin required for a pregnant woman and the fetus.
7. Constipation and Digestive System:
Walnuts has fiber content known for maintaining the proper digestive system functioning. We all need fiber for proper bowels. Many protein products like meat and dairy products don't contain enough fiber, so eat Walnuts to keep the digestive problems at bay.
8. Immunity:
Walnuts are best known to stimulate immunity. Walnuts have anti-oxidants to maintain immune system healthy and prevent from many chronic diseases. Add some walnuts to your diet to stay fit and healthy.
9. Inflammatory Diseases:
Inflammatory diseases such as Arthritis, Asthma, and Eczema can be lowered by eating Walnuts. They have Fatty Acid to treat and prevent these diseases.
 Walnuts for Healthy and Beautiful Skin:
10. Delay Skin Ageing:
Walnuts have B-vitamins that are vital for your skin. Vitamin B manages stress and mood and Lowers stress level. High stress can cause wrinkles and faster ageing. B-vitamins with Vitamin E can fight off the free radicals to induce stress and delay your ageing process.
11. Walnuts for a Moisturized Skin:
Dry skin beauties can also apply warm walnut oil daily on their skin. Walnut oil moisturizes your skin and also nourishes them from within to enhance radiant skin cells.
12. Bid Adieu to Your Dark Circles:
Apply few drops of warm walnut oil daily to lighten you're the dark circles on the skin. This also is a soothing agent that can ease puffiness and relax the eyes to get its shine and color.
13. Glowing Skin:
  Walnuts can be made into a face pack at home:
Blend walnuts, oats, honey, cream, and drops of olive oil to make a thick paste.
Apply this on your face
Let this dry
Wash your face
This face mask will moisturized and delay ageing signs on your skin.
Walnuts for Healthier Hair:
Pollution and poor eating habits make your hair look shine less, dull and damaged. Regain your healthy, glowing hair with walnuts in in the hair care regimen. Walnuts can either be consumed or applied externally as oil for healthy and glowing hair.
14. Longer, Stronger Hair:
Walnuts have Omega 3, Omega 6, potassium, and Omega 9 fatty acids. These ingredients strengthen the hair follicles. Thus, apply walnut oil for stronger, healthier, longer, and glowing hair.
15. Prevents Balding:
Walnut oil can keep balding issues at bay, when used regularly.
16. Natural Anti-Dandruff Agent:
Walnut oil is used in many hair oils for its moisturizing properties. Thus, it is also a natural anti-dandruff agent.
17. Healthier Scalp:
Apply walnut oil for moisturized and hydrated scalp. This can also prevent from dermatitis and infections like ringworm. This will give healthier and cleaner scalp with beautiful hair.
18. Highlight Your Hair Color Naturally With Walnuts:
The husk of walnuts is a natural coloring agent to highlight your hair. Walnut oil has proteins to improve the color of hair and add a healthier glow.
19. Improve Hair Health:
Apply walnuts oil 3 times a week for best results.
Tips for Using Walnuts:
Walnuts are available in small, medium, and large sizes.
Always check their shells and buy without any holes or cracks.
The meat must be plumped and crisp.
Store walnuts in an airtight container in a dry and cool place that is away from direct sunlight.
Shell Walnuts have shelf life of 3 months.
You can also refrigerator for 6 months.
Freeze walnuts in an airtight bag.
Keep Walnuts away from onions, cabbage or fish, while storing.
How To Consume Walnuts: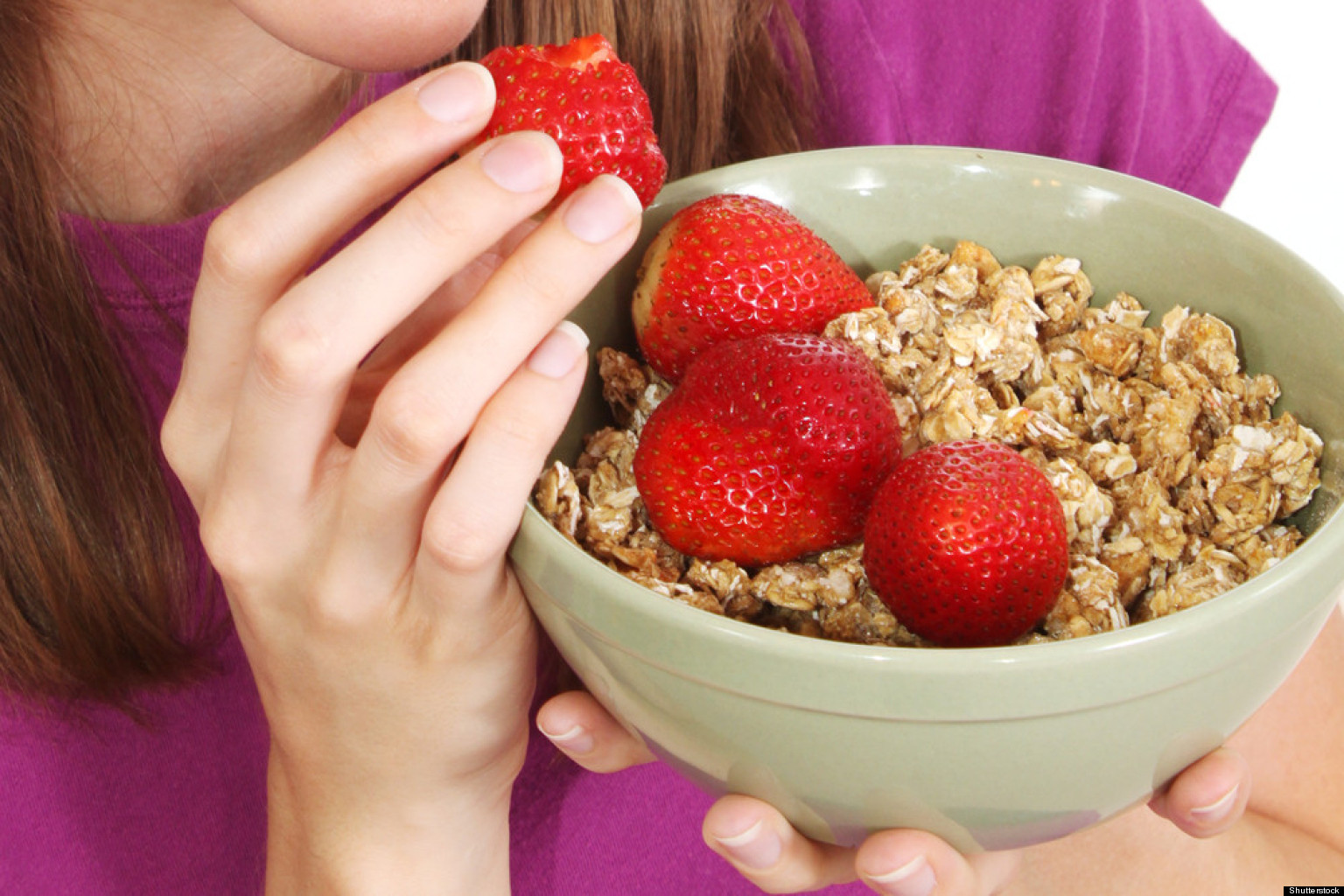 Add walnuts in banana and yogurt smoothie.
You can prepare delicious spread
Make a delicious salad by adding walnuts to your other ingredients.
Add some toasted walnuts to other dishes to flavor the meal.
Make almond oats cookie.
Side Effects Of Walnuts:
Walnuts can cause allergic reactions.
Walnuts lead to stomach bloating and soften stools.
More intake of walnut can cause weight gain.
Black walnut can also cause loose stools or diarrhea.
Black walnut applied on your skin can cause rash.
Black walnut may cause tongue or lip cancer.
Some Easy Walnut Recipes:
1.      Chocolate Chip Cookies With Pecans:
Ingredients:
1 cups all-purpose flour

1 tsp. baking soda
2 eggs
2 tsp. vanilla extract
1 cup butter
1 package chocolate chips
2 cups chopped walnuts/ pecans
1/2 tsp. salt
1/2 cup brown sugar
1 cup granulated sugar
Method:
Sift the flour by adding baking soda, and salt.
Mix eggs, vanilla, sugar, and butter.
beat for a smooth paste
Add chocolate chips and nuts.
Bake at 375° for 15 minutes.
Cool and serve
 2.      Walnut Halwa:
Ingredients
walnuts – 1 cup
2 tsp. ghee
1 tsp. cardamom powder
3/4 cup of milk
3/4 cup of sugar
Method
Heat Ghee
roast the walnuts
Add milk
Add sugar, walnut and cardamom powder.
Mix well.
Simmer by continuously stirring
Cool the halwa and serve.
These are the many benefits of eating walnuts. Enjoy walnuts with its various health benefits.
Image source:

1- http://images8.alphacoders.com/450/450463.jpg
2-http://fc03.deviantart.net/fs39/f/2008/343/0/4/walnut_heart_for_christmas_by_dkraner.jpg
3-http://www.topinspired.com/wp-content/uploads/2013/11/amazing-benefits-walnut-oil-skin-hair-health_02.jpg
4- http://i.huffpost.com/gen/970301/thumbs/o-FOOD-FOR-SKIN-facebook.jpg
5-http://2.bp.blogspot.com/-fIVzaY1Xp7E/Ts1GhHICEdI/AAAAAAAABbA/H7YA6Xjw8dA/s1600/walnut+halwa.JPG